Triptych (Eye, 5 ellipses, seven counts)
Intaglio on somerset satin, gouache, water color, graphite, player piano roll, collage elements. The triptych portion of the title refers to the format of altar pieces from Medieval altar pieces. where the gate doors could open to reveal a central frame and two side panels.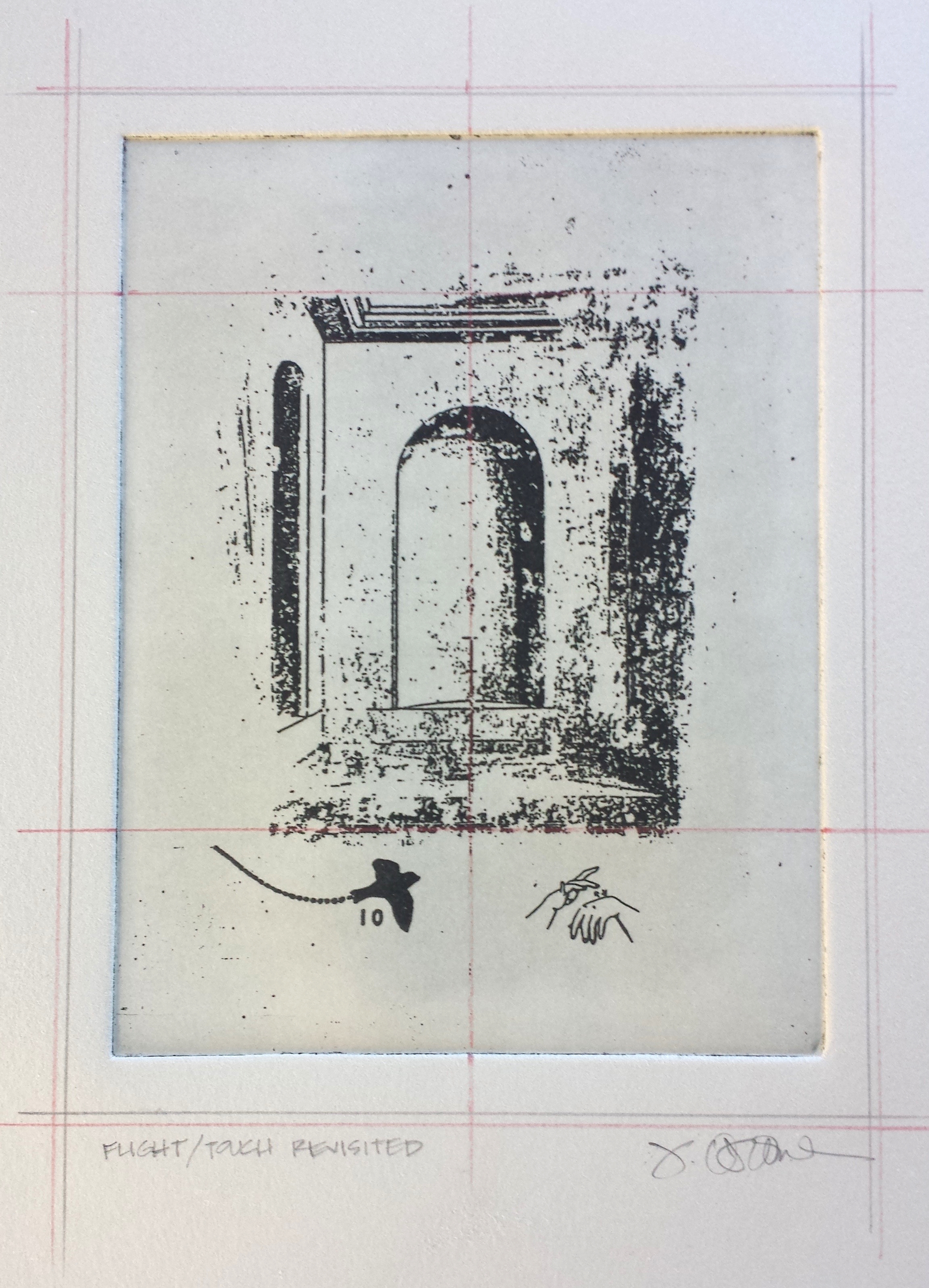 Flight/Touch Revisited
Intaglio with graphite and pencil additions, 2006, varied edition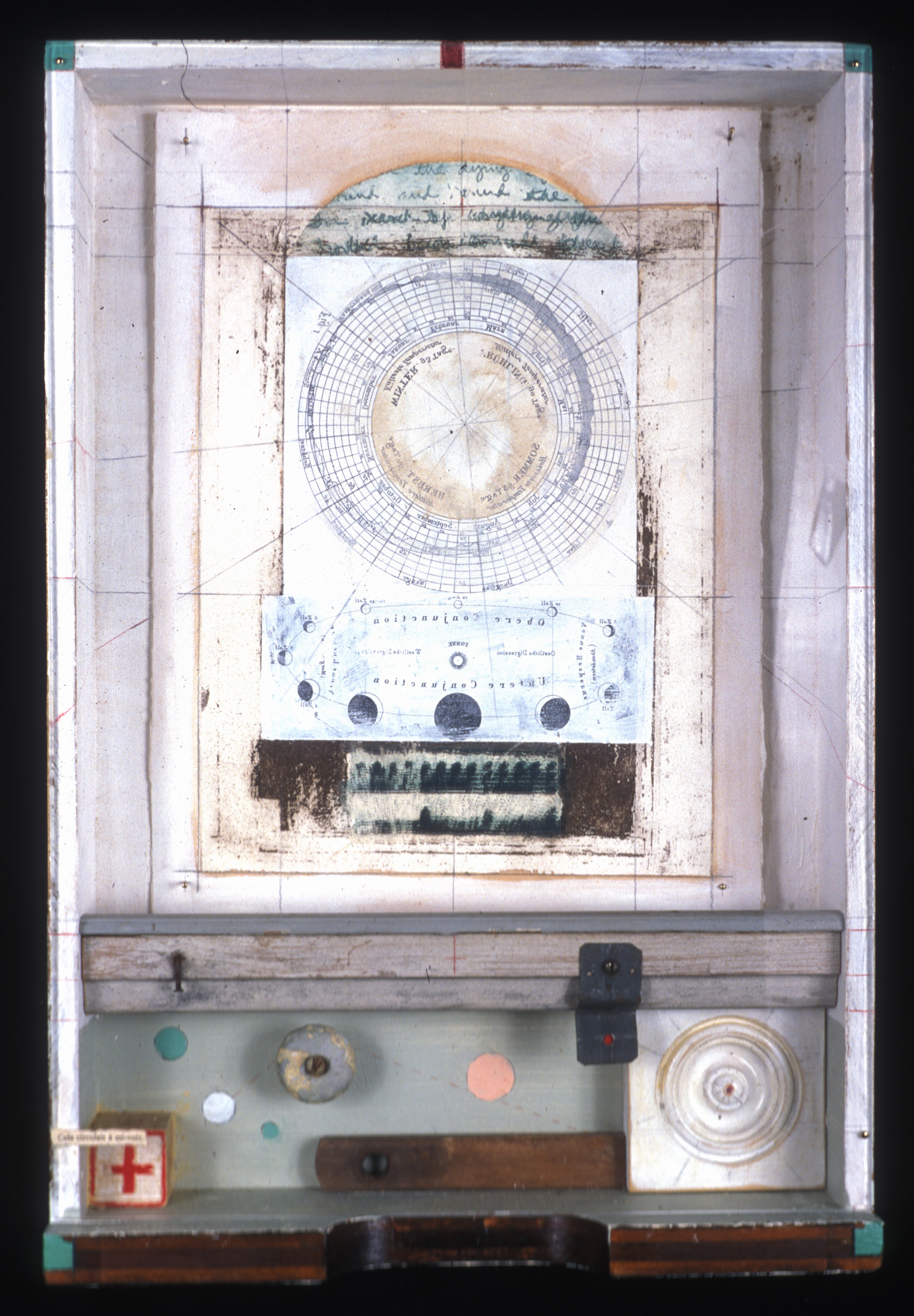 Machinations of Orbits and Seasons
Assemblage box (drawer that once held poetry in Woodland Pattern's basement) with intaglio print, silk tissue, graphite, mixed media additions and plexi.
This piece is in the collection of Gary John Gresl.